Founder & Executive Director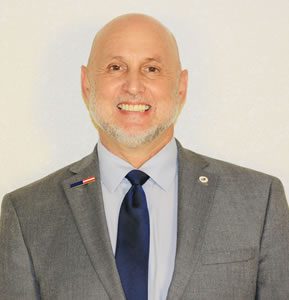 Ray Rapaglia was a Senior Vice President during his 20-year Wall Street career as a stockbroker. He achieved much financial success, however, he was unable to stop abusing drugs and alcohol. Ray now has over 10 years clean & sober.
Ray founded James Club Recovery (a FARR certified Recovery Residence) on September 11th, 2016 and is dedicated to giving back to the community. During his time in recovery, Ray has been presented with the "2014 Recovery Man of the Year" award and the "Golden Rule Award" recognized by the United Nations and the African Counsel. In 2016, Ray was asked to share his testimony on Capitol Hill. As well, Ray received the 2017 'Shomrim Man of the Year' Award (the nation's largest Jewish law enforcement society). Also, Ray received a "Proclamation" from Broward Mayor Mark Bogen proclaiming August 20th, 2019 as "Ray Rapaglia Day" in Broward County, Florida.
As well, Ray was featured in November of 2016 on the hit TV series "Intervention," and was interviewed on NBC News discussing his efforts to battle drug addiction and how he looks to save lives. Ray is determined to provide a solution to the opiate crisis, lower overdose deaths, reduce homelessness and the recidivism rates.
Ray is happily married to his wife,Tracey and a devoted father to his two children and three stepchildren.